Lights to see everything ahead,
Mirrors to see everything behind.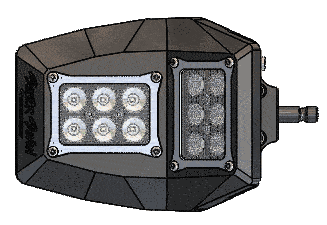 Discover what you're Missing.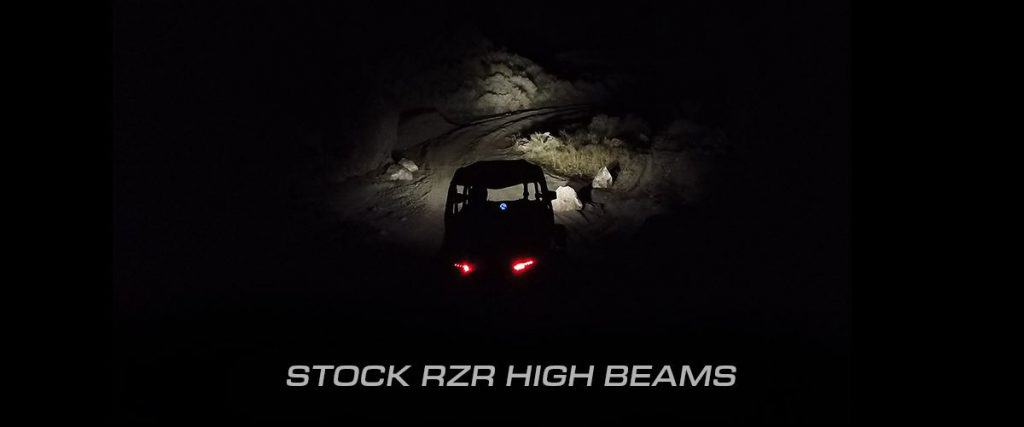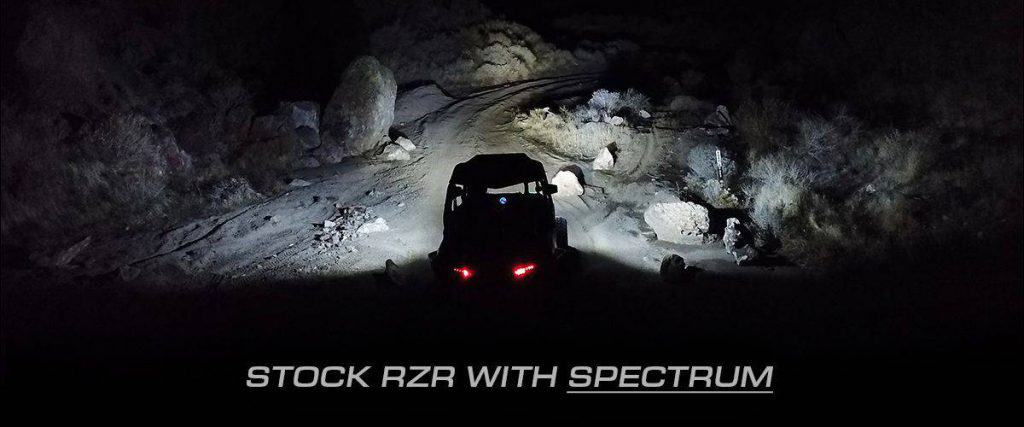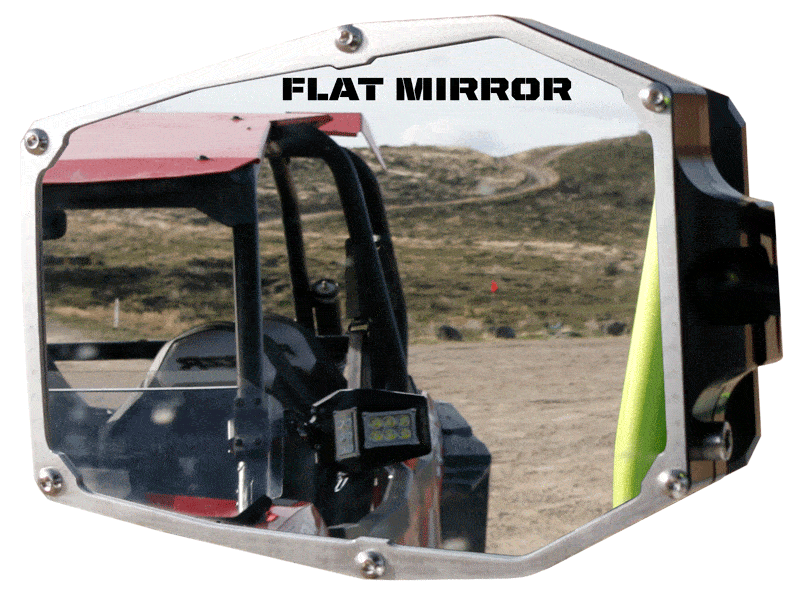 Convex Curved glass mirrors give you 2.5X more view than a standard flat mirror.
Backing up alone? No problem. Group ride? See everyone behind you. At speed? No vibrations thanks to our Mirror stabilization technology.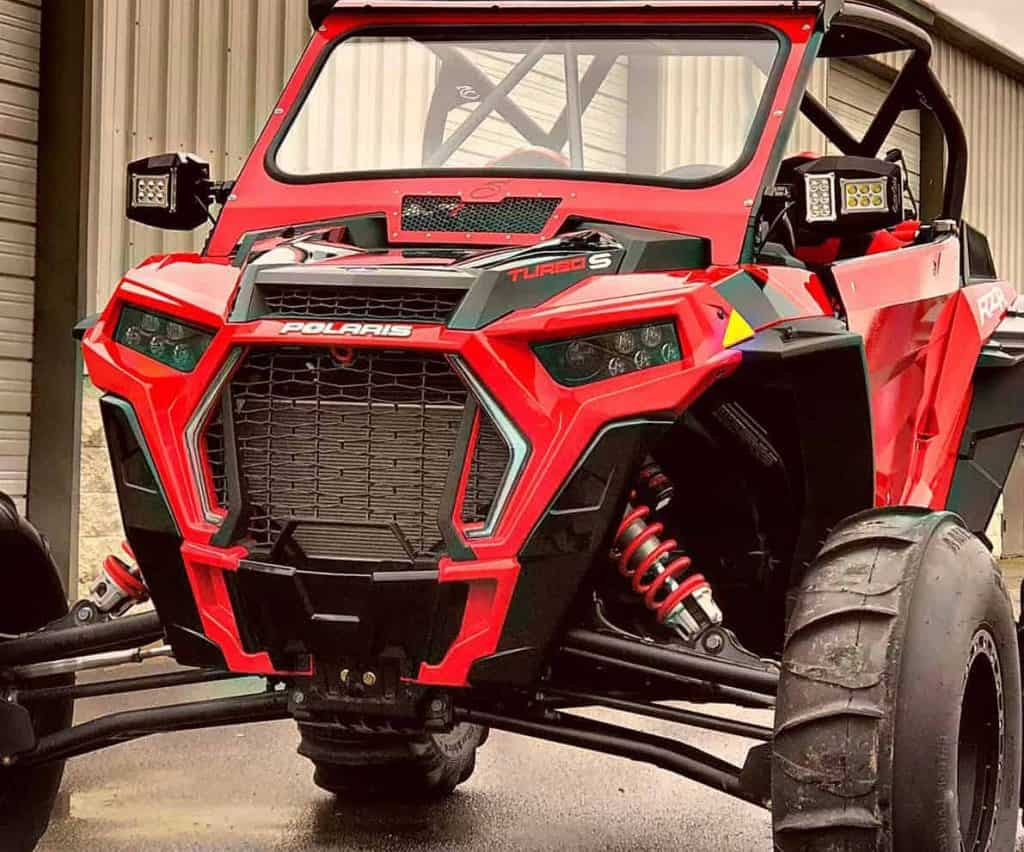 No problem! Just flip around the clamp for a perfect fit.

Much more than a lumen count, experience the Difference.
Stand out of the crowd. With our easily removable bezels, you can powder coat or paint the bezels to perfectly match your ride.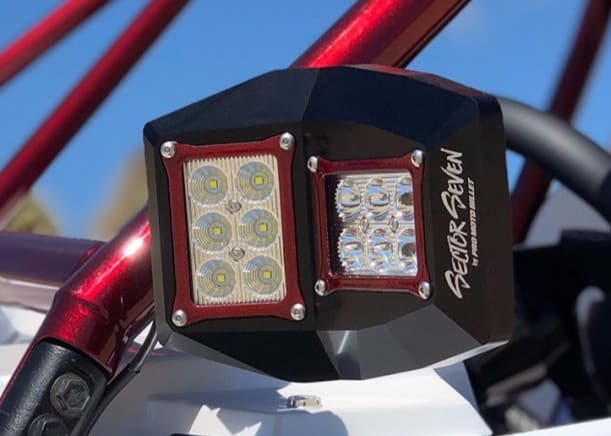 Machined in the USA out of solid blocks of 6061 Aluminum. We know tough.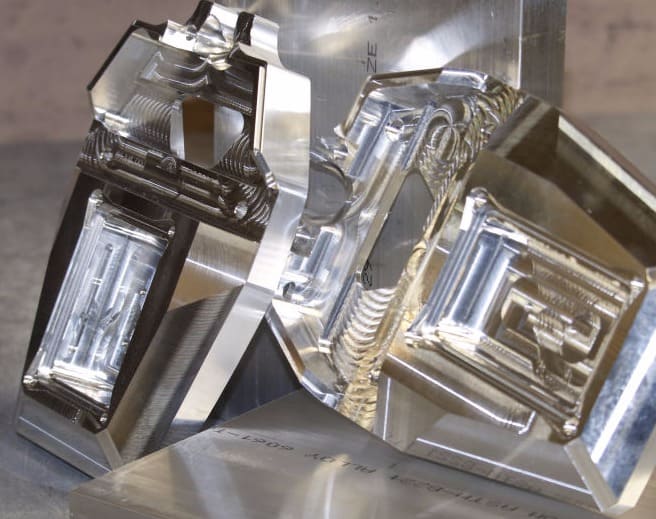 Simply connect mirrors to 12v power from your vehicle, Or have your local dealer install.
Simply rotate the mirror for a rear facing worklight. Great for changing belts, closing gates, backing up at night, spotlighting a squirrel in the trees, etc.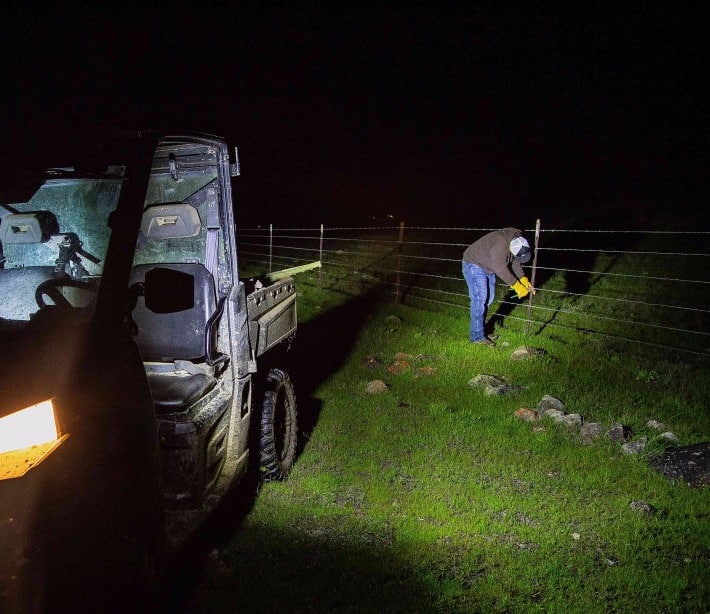 Mirrors that won't droop or fall.
With the turn of a single screw Your lighted mirror tension can be adjusted for whatever type of riding you do. Huge jumps? Set it a bit tighter. Lots of spotlighting? Set it a bit looser for easy movement.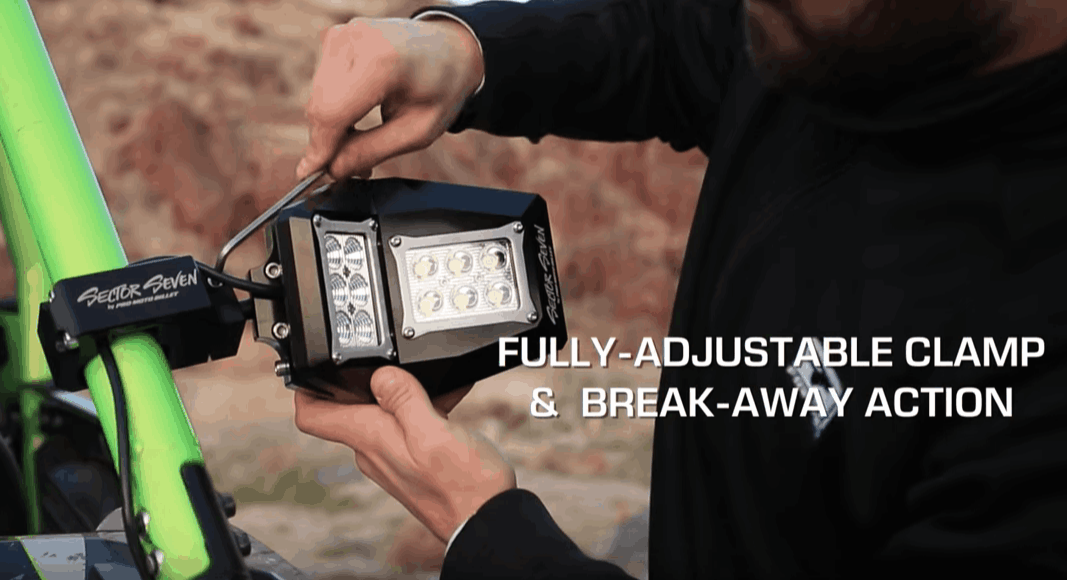 Optional yellow-amber lenses are available to improve your vision in dusty or snowy conditions.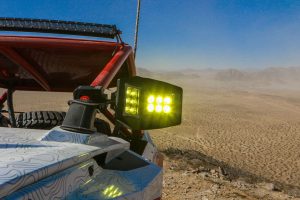 Light, where you actually need it.
Experience being able to see AROUND corners. This will prevent costly damage caused by turning into darkness.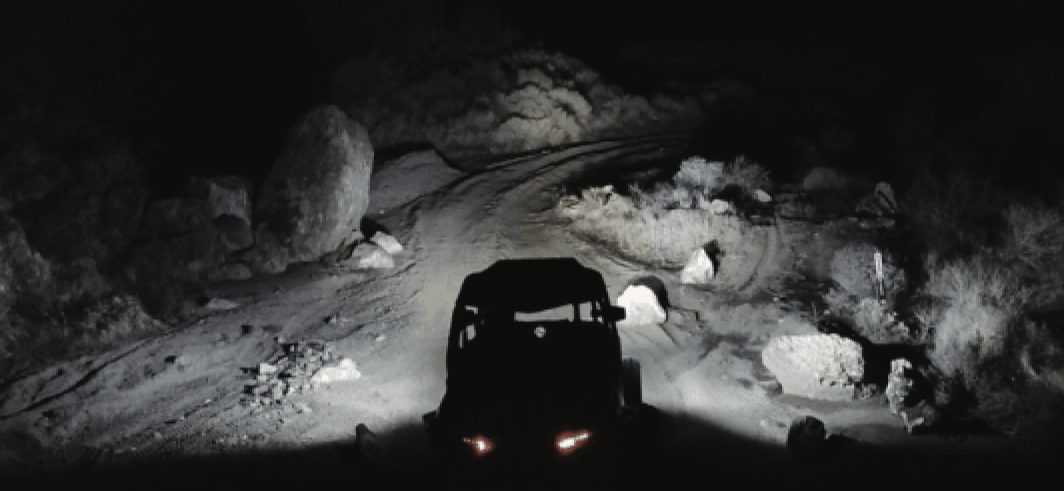 With Advanced Coating techniques we have created a glass mirror that is ultra resistant to impact, AND perfectly clear.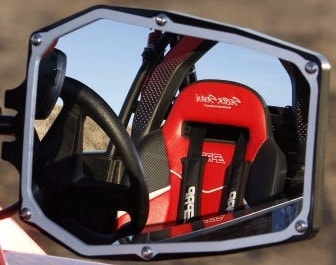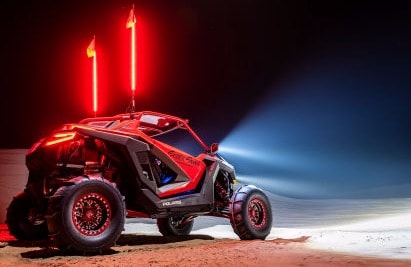 Don't transfer blind. See over the crest BEFORE you transfer thanks to the Sector Seven lighted mirrors ability to give you light beside and ahead of you.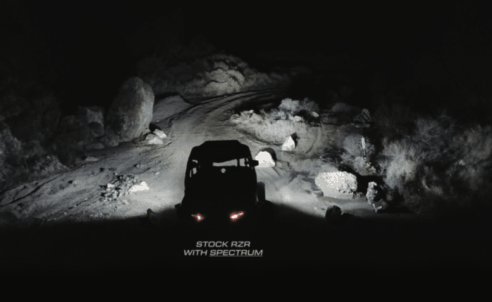 See all your surroundings thanks to both integrated spot and flood beams. Makes for a beautiful ride, even at night. Or if you want to go fast, youll have all the light you'll need.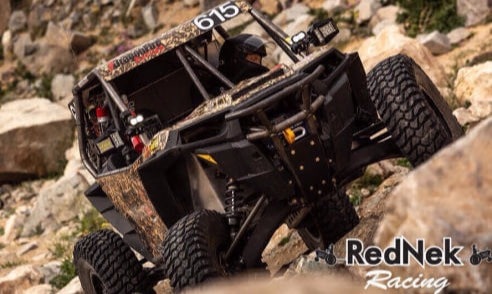 With our built in flood beams you can clearly see the obstacles surrounding your front tires giving you the power to climb at night.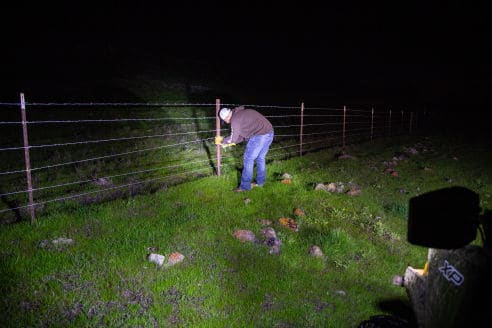 Work smarter, safer, and faster by being able to see what you're doing on the job.
Sector Seven Sponsored Riders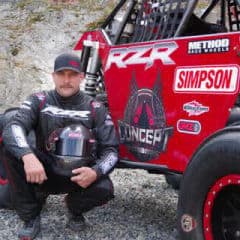 "Made in America and the quality shows! Gotta like that!" – Al McBeth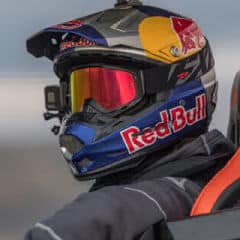 "Ridiculous A-pillar
LED mirrors"

"Sector Seven light up mirrors took a few hits but never broke and helped shine the way to the [King of Hammers] finish."
With our motorcycle line of products, Pro Moto Billet, and Fastway, we have been manufacturing top of the line products since 1997.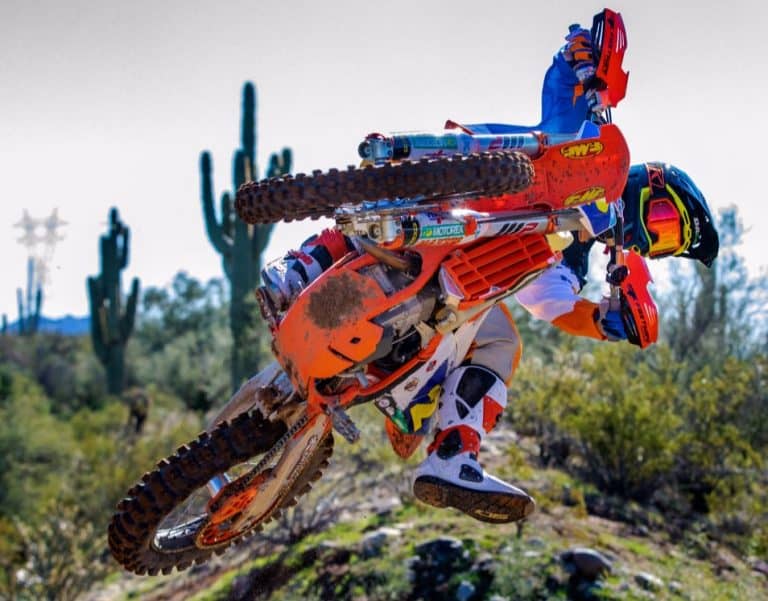 Pick your fitment for whatever you drive!
Polaris, Can-am, Honda, Yamaha, Segway, etc. Anything you have, we have a fitment.